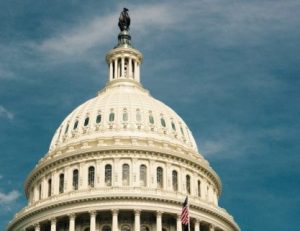 The tax legislation passed by Congress last year is something of a 1950s pop love song to businesses: sweet but not very deep.  It will likely have little impact on Canadians unless they own and operate a US company.  Typically, Canadians invest in US assets, particularly real estate, rather than run US operations.  The tax package has little to offer in that regard.  But one change does make a difference.  The new law doubles the US estate tax exemption amount.  Given the size of the increase, the US estate tax now leaves all but the wealthiest Canadians untouched.  However, this situation is temporary, making long-term estate planning for Canadians with US property tricky.
Canadians And US Estate Taxes
Canadians who own US assets (typically a vacation home) have traditionally been paranoid about US estate taxes.  It's understandable.  The US estate tax rate has lurched between 35% and 65% in recent history, with a current rate of 40%.  Before 2003, when the exemption amount was $2 million or less, the estate of a Canadian with a valuable vacation home in the US could easily get hit with a significant estate tax.  Still, the anxiety was always exaggerated, given the favorable treatment Canadians receive under the US-Canada Tax Treaty.  This is especially true after 2010, when the exemption shot up to $5 million, with annual upward adjustments.
How The Treaty Works
The Treaty provides Canadians with the most favorable estate tax treatment of any US tax treaty.  Besides mitigating double taxation by providing for a deduction for Canada's equivalent of an estate tax (the "deemed disposition" tax), the Treaty allows the estates of Canadians to benefit from the exemption amount available to US citizens.  The exemption is prorated based on the ratio of the value of taxable US assets to the value of the worldwide assets owned by the decedent.  To use simple numbers, if a Canadian died in 2011 when the exemption was $5 million, and his total assets were $5 million, with a vacation home located in the US worth $2.5 million, the estate would apply a percentage of the exemption amount equal to the US asset value over the total asset value. Result: a $2.5 million exemption against a US estate worth $2.5 million.  Accordingly, the estate would owe no estate taxes. Continue reading →