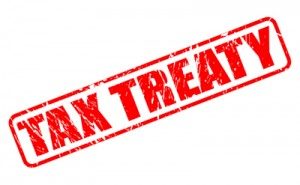 One of the major concerns of Canadians holding US real estate or other assets is whether the property will be subject to the US estate tax when they die.  It's no small matter.  The estate tax top rate is 40%, and unlike Americans, foreign nationals who own US assets generally only qualify for a paltry $60,000 estate tax exclusion amount, not the current (2018) $11.2 million unified credit available to American citizens.  Theoretically, if no planning were done and a foreign national died with a US vacation home worth $1 million, his estate would owe about $322,000 in US estate taxes.
Just as important, while American citizens have the benefit of the unlimited marital deduction when they leave their estate to a spouse (which is the typical estate plan), noncitizen couples cannot make use of the marital deduction to reduce or eliminate US estate taxes (unless they establish a QDOT, discussed below).
Fortunately for most Canadians, however, the US-Canada Tax Convention and its protocols, come to the rescue, if they plan right.  Here's how.