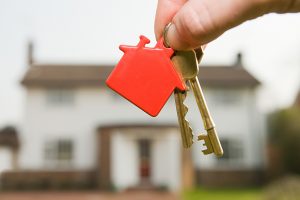 One of the perennial questions my Canadian clients ask me is how they should take title to their US real estate, usually a vacation home.  My answer is, it depends on a number of considerations, but the right choice probably involves a revocable trust specially drafted to hold US real estate.  But in any case, some thought has to go into the decision.  Thousands of dollars may be at stake if the wrong method of title is used.  The choice shouldn't be made casually while signing escrow papers, which regrettably often happens.
The best way for Canadians, and foreign nationals in general, to hold US real estate depends on their plans for the property, its value, the owner's age and net worth, whether the property has appreciated since it was purchased, the expectation of rental income, and what issues loom large for the owner (avoiding probate, escaping the US estate tax, selling the property with a minimum of capital gain, limiting personal liability).  Let me go over the basics.
The Probate Issue.  A probate in Canada can't transfer real property located in the US to the decedent's heirs.  Neither a California court nor the local county recorder will recognize foreign court orders when it comes to US real estate.  So, if you are a Canadian and you own a vacation home in California in your individual name (or both the names of you and your spouse), when one of you dies you will have to probate the real property (the exception is property held in joint tenancy, discussed below).  Another probate will be required when the surviving spouse dies if the spouse hasn't sold the property.  Probate is the process whereby a court oversees and orders the transfer of assets from a decedent to the decedent's heirs.  Like any court process it tends to be time consuming, public, and involves significant attorney's fees.  It isn't the end of the world to have to probate US real property, but most Canadians are justified in trying to avoid it.